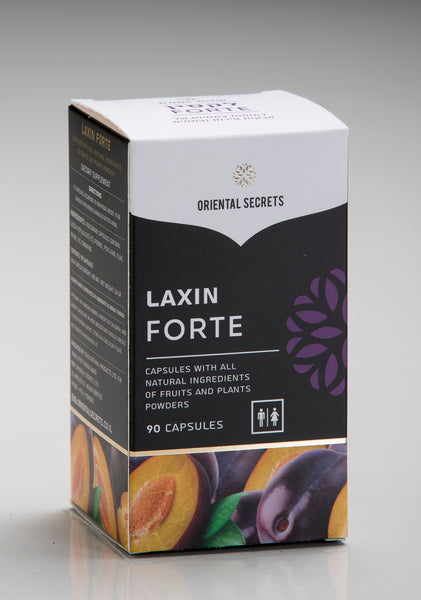 Laxin Forte
Regular price
$19.00
Sale price
$17.00
---
Natural capsules to regulate bowel movements
Laxin Forte is an immediate constipation relief, cure made straight from natural herbs and fruit extractions.
Laxin Forte contains a high concentration of fruit extracts and unique medicinal plants:
plums, figs, fennel, psyllium, flax seeds, golden shower tree, and tamarind. The active
ingredients found in these fruits and plants help the digestive system and naturally speed
up the body's metabolism to regular daily bowel movements, easily and naturally.
You can easily regulate your system without the use of chemicals. Just nature helping you out.
Immediate constipation relief, no chemicals or enhancement
A natural and easy to take capsulate.
Only these herbal components will regulate your system easily and with absolutely no unwanted side effects.
These unique and natural capsules are available for both adults and children.
Laxin forte contains natural fruit and herbal extract.
Description:
Ingredients: vegetarian capsule contains: Rheum, Fennel, Psyllium plantain, Semen flax, Prune, Figs, Tamarind
Directions: 1-3 capsules, According to individual needs. To be taken in the evening during or after a meal.
Contains: 90 capsules
Each capsule contain: 600 mg
Kosher parve supervised by rabbinate in Arava Tihona
Dietary supplement.
Keep out of reach of children. Consult physician if pregnant/nursing taking medication or have a medical condition.